Caroline trained as a costume maker with The Royal Winnipeg Ballet and The National Ballet of Canada. This knowledge, combined with Caroline's skill as a researcher and historian has enabled her to work with many companies and designers in the reconstruction of early twentieth century dance works. Caroline specialises in researching the original design and construction of historic costumes.
DANCE OF THE AGES – Adam H. Weinert and Jacob's Pillow
Costume historian for the reconstruction of Ted Shawn's 1938 work Dance of the Ages. This involved researching the design and construction of the costumes from 1938 and working with current costume makers.
Dance of the Ages premiered at Jacob's Pillow September 2018.
THE SLEEPING BEAUTY – American Ballet Theatre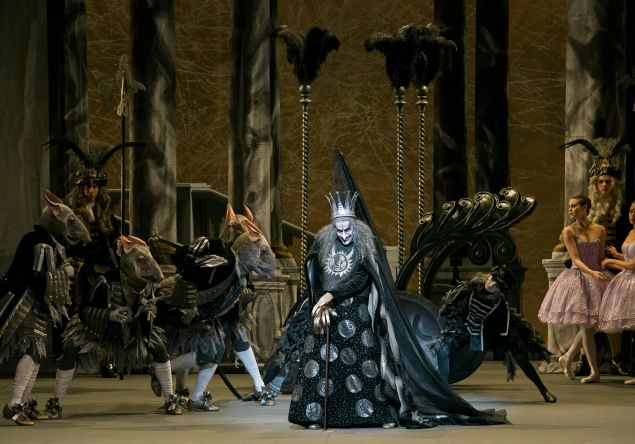 Costume Historian for The Sleeping Beauty produced by American Ballet Theatre and La Scala Milan. The work was a reinterpretation of the 1921 Ballets Russes production, re-choreographed by Alexei Ratmansky and designed by Richard Hudson after Léon Bakst.
The Sleeping Beauty premiered in 2015.
LE COQ D'OR – The Royal Danish Ballet
Costume Historian for Le Coq d'Or (Den Gyldne Hane), The Royal Danish Ballet's reinterpretation of the 1937 production, re-choreographed by Alexei Ratmansky and designed by Richard Hudson after Natalia Goncharova.
This work premiered in Copenhagen in September 2012 and was revived by American Ballet Theatre in June 2016.
AN INTIMATE EVENING WITH ANNA PAVLOVA – The Royal Opera House
Historian and writer for an Intimate Evening with Anna Pavlova performed at the Linbury Studio, Royal Opera House, June 2012, as part of the Pavlova 2012 celebrations.
The evening combined reconstructions of Pavlova's dances, performed by members of The Royal Ballet, with archival photographs and footage and was narrated by Sir Anthony Dowell.